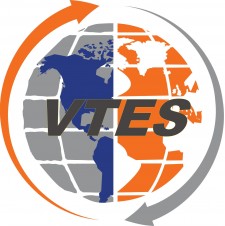 This course is taught by an API 1169 Certified inspector in an easy to follow and proven learning method. We will combine in-person discussions on code reviews, federal regulations, and Body of Knowledge lessons covering the four main categories of the API 1169 Exam. The VTES™ API 1169 Exam Prep courses have the industry's highest passing percentage and offer a 100% guarantee that if, in the unlikely circumstance that you do not pass, you will be provided access to a 90 day course for free.
This 5 day in person course in Beaumont, Texas, will prepare you for the upcoming API 1169 examination. You must go to this site to register: http://www.mypipelinetraining.org/api-1169-classroom by October 15th.
Seating is limited and all payments must be received in full by the October 15th deadline.
Credit Card payments can be made either online at the link above or by calling 888-491-0336 ext 1.
WITH DISCOUNT CODE: Course fee is $750 per person
Students are required to bring with them:
· Photo ID
· Laptop Computer with charger
· Notebook
· Yellow Highlighters
· Pens or pencils
· Common sense
All students will agree to the following:
· Respectful & Professional environment at all times.
· No recording devices allowed in classroom.
· No photography of class lecture.
· No copying of study materials.
· All provided study materials will be signed out and returned after course.
· Phones will be on silent and put away during class lectures.
API 1169 Classroom Course Topics can be found below.
Classroom, assigned homework, and computer-based practice exams will cover the following topics to help better prepare you for the API 1169 exam:
QUALITY & INSPECTION REFERENCES​
1. API 1169 Recommended Practice Document, Basic Inspection Requirements (entire document)
2. API 1110, Pressure Testing of Steel Pipelines (areas of exam focus)
3. API Q1, Specification for Quality Programs (sections listed below)
· Section 3 - Terms, Definitions and Abbreviations
· Section 4 - Quality Management System Requirements
· Section 5 - Product Realization
4. CGA (Common Ground Alliance) Best Practices (areas of exam focus)
5. INGAA, Construction Safety Guidelines
· CS-S-9 Pressure Testing (Hydrostatic/Pneumatic) Safety Guidelines
· Natural Gas Pipeline Crossing Guidelines - Definitions
6. ISO 9000 Quality Management Systems – Fundamentals and Vocabulary
7. ANSI Z49.1, Safety in Welding, Cutting, and Allied Processes (areas of exam focus)
CONSTRUCTION INSPECTION REFERENCES​
​1. API 1104, Welding of Pipeline and Related Facilities​ (areas of exam focus)
2. ASME B31.4, Pipeline Transportation Systems for Liquids and Slurries (areas of exam focus)
3. ASME B31.8, Gas Transmission and Distribution Piping Systems (areas of exam focus)
​4. Title 49 CFR 192, Transportation of Natural and Other Gas by Pipeline (areas of exam focus)
5. Title 49 CFR 195, Transportation of Hazardous Liquids by Pipeline (areas of exam focus)
Plus topics including:
· Clearing and Grading, Ditching, Stringing, Pipe Bending
· Coating Basics, Lowering In, Back-fill, Cathodic Protection
· Clean-Up, As-Builts, HDD Basics, Bores, Road Crossing, Foreign Utility Crossings
​SAFETY REFERENCES​
1. Title 29 CFR 1910, Occupational Safety and Health Standards (areas of exam focus)
2. Title 29 CFR 1926, Safety and Health Regulations for Construction (areas of exam focus)
3. Title 49 CFR 172 (brief overview)
Plus topics including:
· Overall/Basic Safety, Confined Space, Elevated Work Surfaces, Excavation, Pressure Testing, Radiation
· Soil classification, One call, Atmospheric testing requirements, OQ requirements, Permit definitions
· Specialized inspectors, locating requirements, line sweep, uniform color code, daylighting requirements​
ENVIRONMENTAL REFERENCES​
1. Title 33 CFR 321, Permits for Dams and Dikes in Navigable Waters (areas of exam focus)
2. Title 40 CFR 300, National Oil and Hazardous Substances Pollution Contingency Plan (areas of exam focus)​
3. Migratory Bird Permits
4. Endangered Species Act of 1973
5. Wetland and Water-body Construction and Mitigation Procedures
6. Upland Erosion Control, Re-vegetation, and Maintenance Plan
Plus topics including:
· Environmental protection plans , project specific drawings, specifications
· Groundwater handling, Storm-water handling, Water intake, use and discharge requirements
· Erosion controls, Waste handling, Top soil segregation, Upland and wetland requirements
· Frac out, drilling mud, containment and disposal, Notification requirements, Bank stabilization techniques
Share: